Photo by Madelline Isabella Photography 
Save time and money with our stress- free system of RENT and RETURN florals. With us, you can rent your wedding florals for your Cancun, Riviera Maya or Tulum wedding at a fraction of the cost of real flowers.
You'll thank us later!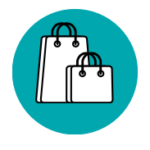 Choose your favorite flowers from our collections and order via email.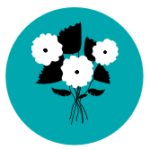 We carefully pack your flowers and deliver them straight to you in your hotel in Cancun, Riviera Maya or Tulum one or two days before the wedding.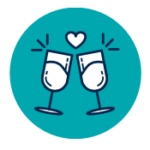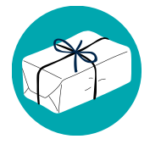 Pack everything back in the boxes and we will pick them up in your hotel the next day of the wedding.
What our couples say about us
Bifloral was amazing to work with! Cynthia makes stunning floral pieces that are affordable and look so real! I got so many compliments on how real they look even in comparison to a centerpiece with the same colors made by the resort with real flowers. This was by far the best decision I made to rent flowers. Cynthia came to the hotel for drop off and worked with our schedule no problem! If you are still reaching for a great place to rent of buy silk flowers for your wedding, look no further because Cynthia is the best!
Bifloral flowers and Cynthia were the easiest part of my entire wedding! She was always very responsive and easy to talk to. She customized my flowers to fit my color scheme and the flowers turned out amazing! She delivered the florals to my hotel, I just had to let them know she was stopping by to drop off a package which avoided having to pay a vendor fee. She was on time for drop off and pick up. I would recommend her to anyone needing florals and would use her again in a heartbeat! The flowers completed my wedding and they were so beautiful! My bouquet was even better than I was expecting!
Renting my flowers from Bifloral was one of my best decisions. It was much more affordable than buying real flowers and I did not have to worry about them bruising or wilting in the heat. My flowers looked and felt very real and this option allowed me to get around paying an outside vendor fee to the hotel. We will be admiring them in our wedding photos for many years. Thank you!
Sign up for our mailing list and stay connected with us to be the first to hear our exclusive offers new products.